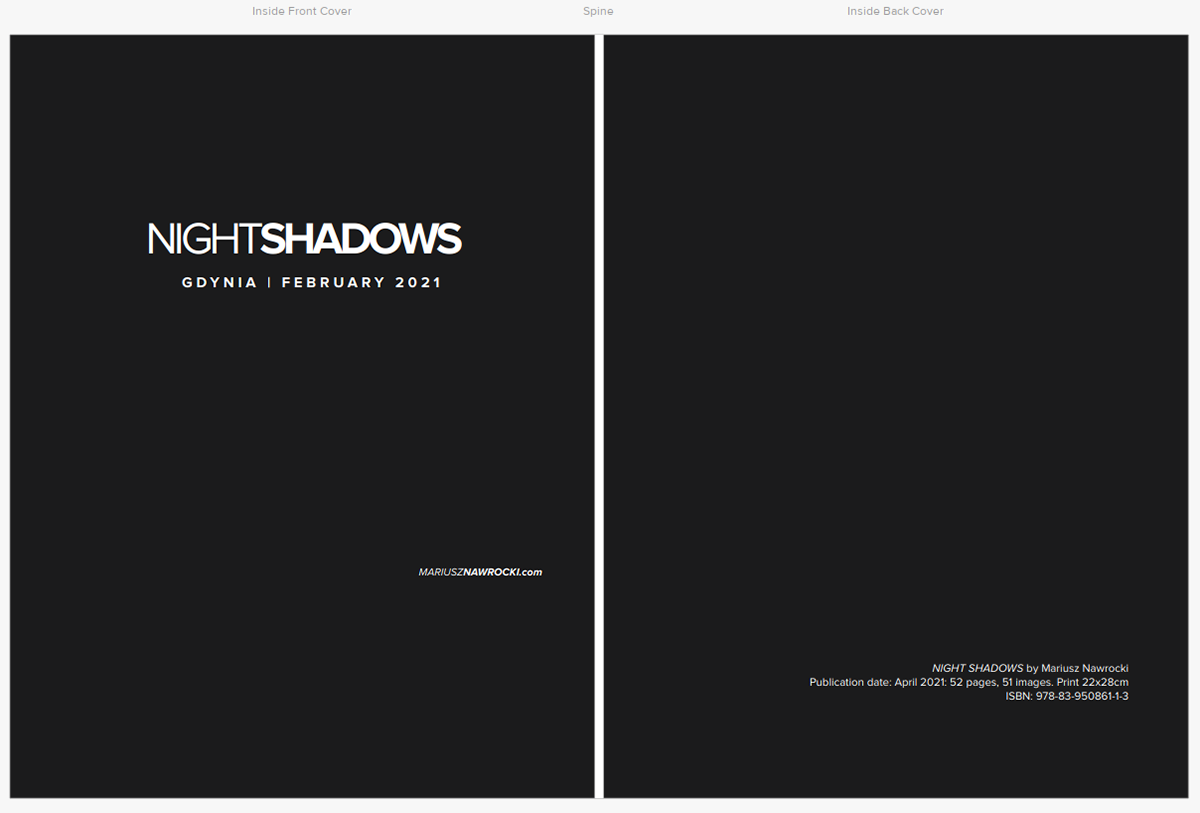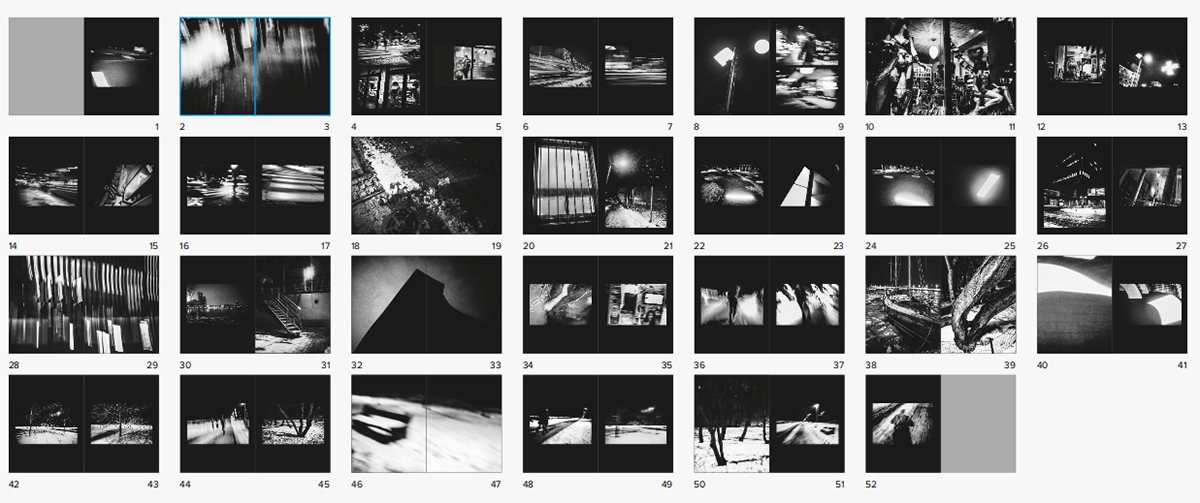 Signed, printed publication available -

feel free to ask

| 52 pages, 51 images, 22x28cm.
Gdynia is a port city, young and modern, but the outbreak of the pandemic, although without official restrictions, froze all movement from the beginning. How do I remember that time?
"...The feeling of alienation was intensified by cold, winter nights. It was surprising to see so few people in places usually bustling with life. Dark figures roamed the city, craving the shreds of normality. They looked like night shadows..."