Wszystkie publikowane tu grafiki są unikalne. Specjalizuję się w pracach abstrakcyjnych, które powstają z połączenia cyfrowego malarstwa oraz obróbki obrazów generowanych poprzez eksperymentowanie z wykorzystaniem sztucznej inteligencji, algorytmów oraz komend. Dużą uwagę przywiązuję do tematu i środków ekspresji, które stosuję w procesie tworzenia materiału bazowego. Następnie wybrane kilka obrazów służy mi jako podstawa do dalszej manipulacji, obróbki, zarządzania kolorem kadrowania - wszystko po to, aby podkreślić te aspekty pracy, na których mi szczególnie zależy.
Prace są unikalne, sygnowane i numerowane - jeżeli któraś z prac Ci się podoba,
nie krępuj się zapytać
. Drukuję gównie w rozmiarze 40x40 z 4cm marginesem, inne rozmiary również możliwe, papier HAHNEMUHLE PHOTO RAG. 
Ewentualna
 sprzedaż w ramie wymaga dodatkowych uzgodnień.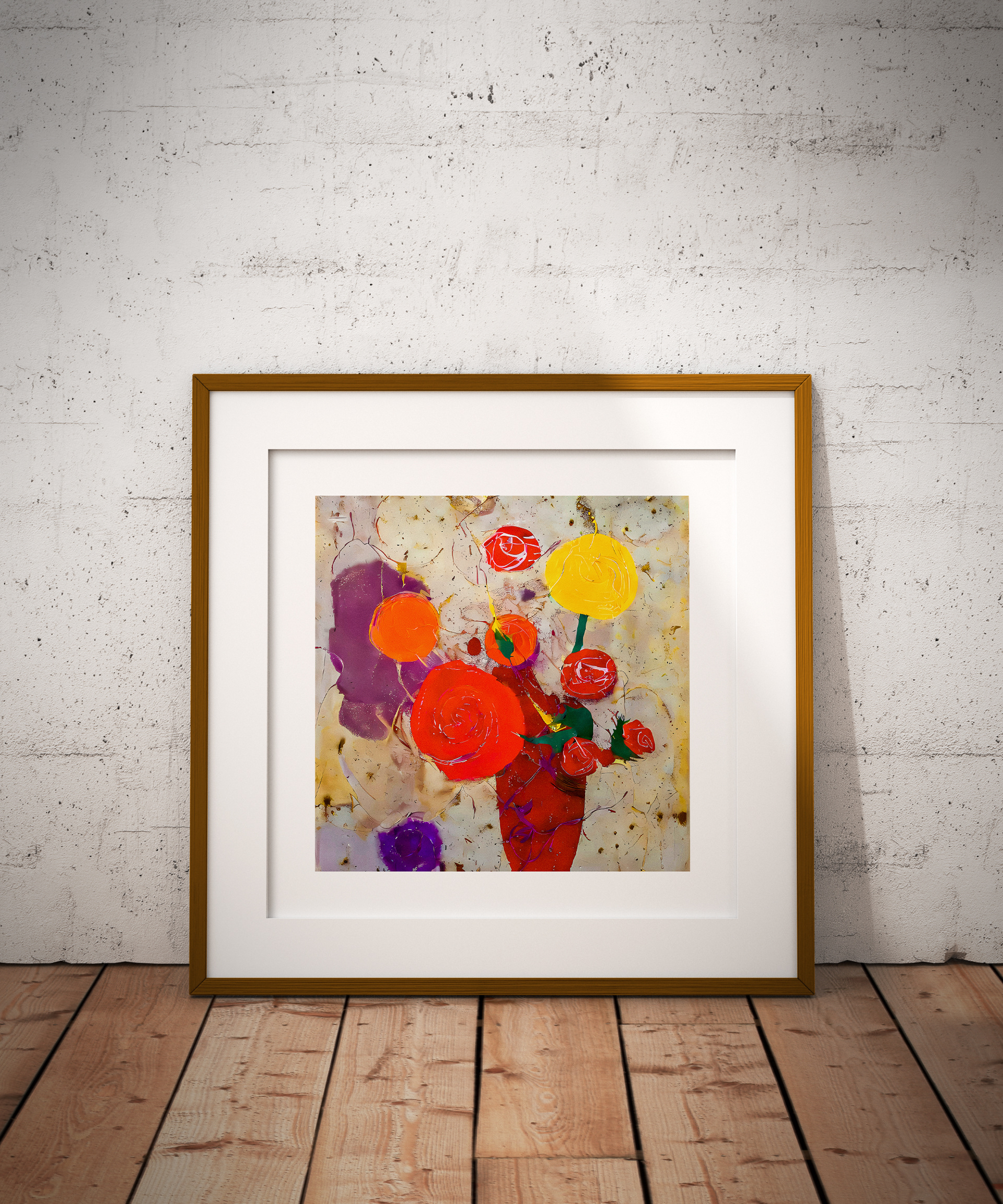 All the graphics published here are unique. I specialize mainly in abstract works that are created by combining digital painting with image processing generated through experimentation with artificial intelligence, algorithms, and commands. I pay great attention to the theme and means of expression that I use in the process of creating the base material. Then, a few selected images serve as a basis for further processing, color management, and cropping - all in order to emphasize the aspects of work that are particularly important to me.
Signed, printed publication available - feel free to ask | mainly 40x40 with 4cm margin, other sizes also possible, HAHNEMUHLE PHOTO RAG paper. Possible sale in a frame requires additional arrangements.